1
-
6

Recap
The TC Cars Solihull Barons rounded off a run of four games away from home with a convincing win over the Nottingham Lions on Sunday evening and in doing so continued a very positive a very positive run of form which has seen them scoop 11 of the last 12 points on offer.
Sunday's game apparently started very well for the Barons with the visitors appearing to have scored within a minute of the puck-drop only for the goal to be waived off – something of a recurring experience for the Barons this year. By eight minute mark the Barons had got the opener which stuck – Richard Crowe picking up his first goal of the season.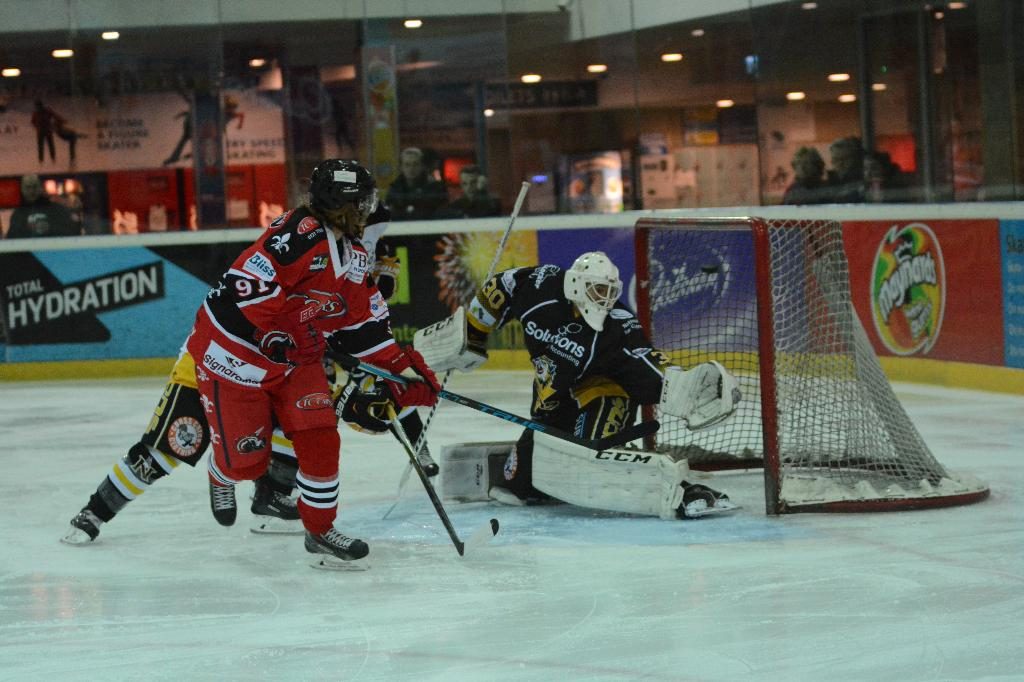 With no further scoring in the first period it would fall to goals from Ed Eaton and Adam Brittle to ease out the Solihull buffer in the second twenty. The Lion's Paul Stanley would pull one back for Nottingham to briefly encourage the home support only for a fourth goal for the Barons from Tomas Janak to restore the three goal cushion.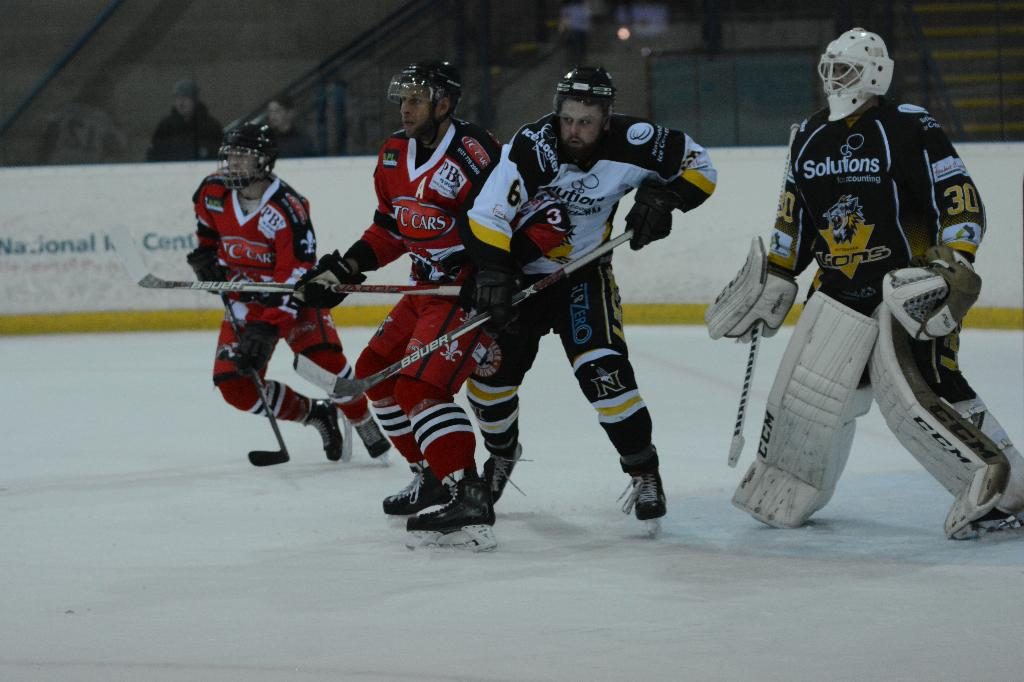 The final period saw the home side doing all they could to push forward in the hope of taking something from the Barons but this tended to expose gaps at the back allowing the Barons to ease out the final minutes with goals 5 and 6 from Luke Brittle and Tom Soar. There would be some handbags between Solihull defenceman Rich Crowe and his opposite number – and ex-Baron – Luke Smith late in the period which may have added some entertainment but did nothing to stop the Barons slipping the two points for the win into their kit-bags for the relatively short trip home.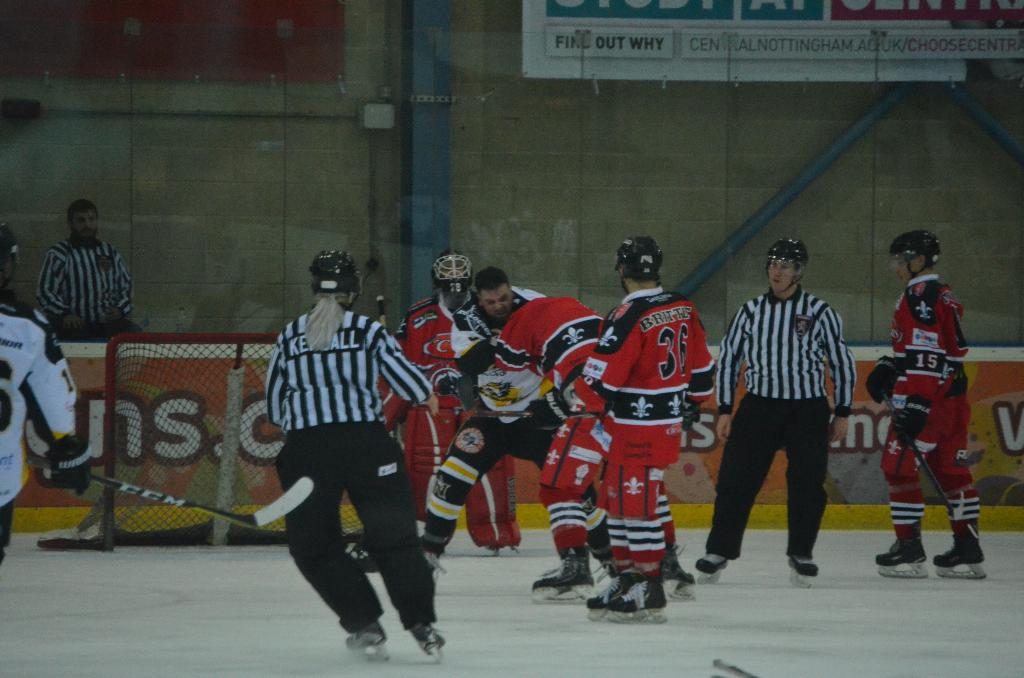 The Barons are back on home ice this Sunday when they take on fellow mid-table side the Whitley Warriors on Sunday. The two sides have yet to meet this season but with similar styles of play – fast and high skill but not afraid of the more physical side of things, ties between the two are often very close and a good game is on the cards. Face-off 6:00pm.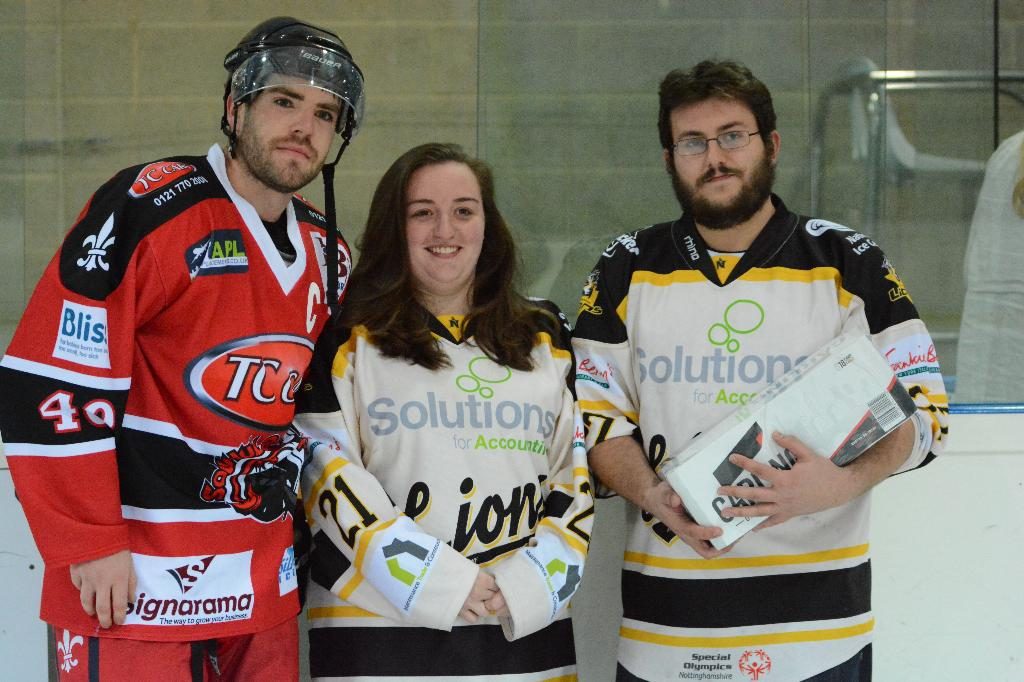 ---
Next Home Game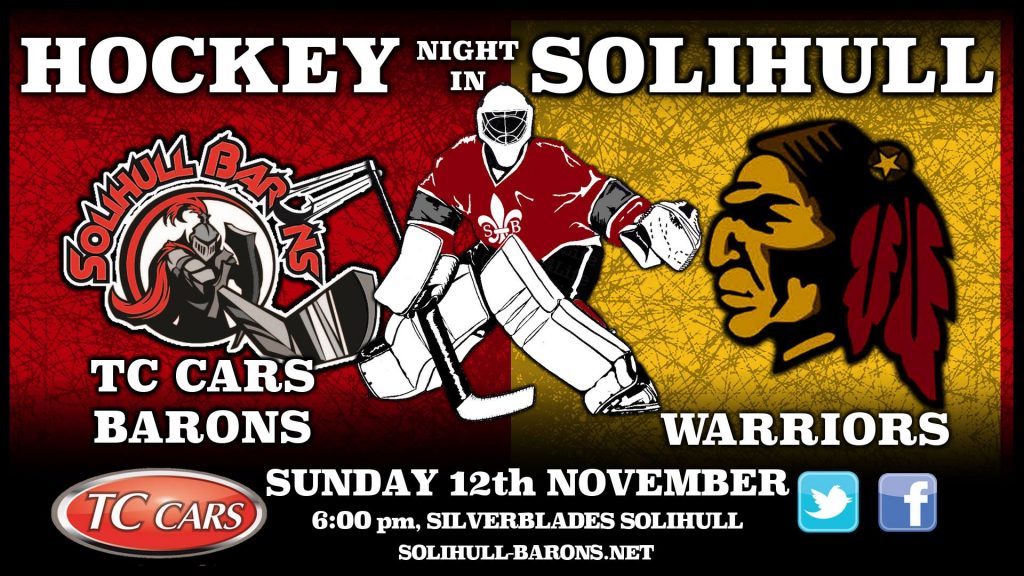 Details
| Date | Time | League | Season |
| --- | --- | --- | --- |
| November 5, 2017 | 7:30 pm | Moralee Division | 2017/18 |
Results
| | | | | |
| --- | --- | --- | --- | --- |
| Nottingham Lions | 0 | 1 | 0 | 1 |
| Solihull Barons | 1 | 3 | 2 | 6 |
Nottingham Lions
| Position | G | A | PIM | SA | GA | SV |
| --- | --- | --- | --- | --- | --- | --- |
| | 0 | 0 | 0 | 0 | 0 | 0 |