2
-
5

Recap
Blackburn Hawks : 2
Airport Placements Limited Solihull Barons : 5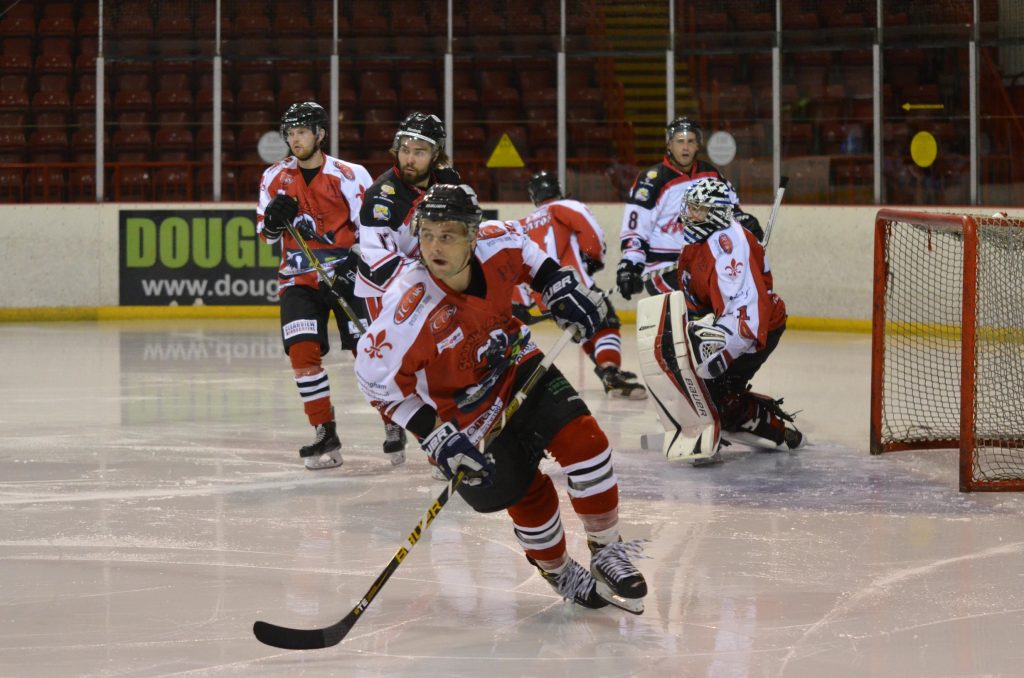 Ryan Selwood would get a goal against the Hawks on Sunday (J&K Davies)
The Airport Placements Limited Solihull Barons got back to winning ways with a convincing 2-5 win over reigning league and play-off champions the Blackburn Hawks at their Lancashire rink.
After loosing out to current title favourites, the Solway Sharks, the previous evening the Barons found their scoring rhythm once more putting five past the Hawks.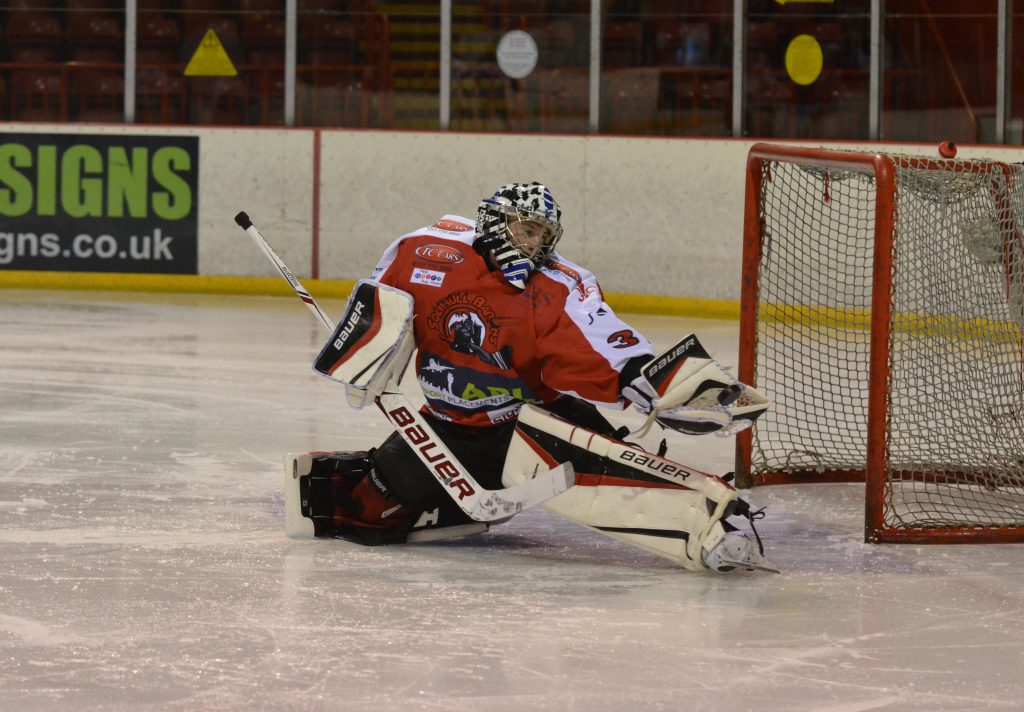 Sam Hewitt had a strong weekend, helping shut down the Hawks over the final two periods (J&K Davies)
The first period would see a flurry of goals with the puck being picked out of the netting no less than five times. The Hawks, former Swedish division 1 player Patrik Nyman scoring a brace for the home side, countered by Solihull's own Swede Niklas Ottosson, with a pair of goals himself, and Ryan Selwood to ensure the Barons left the ice at the end of the first period a goal to the good.
The Barons would largely dominate the second period, Niklas Ottosson completing his hat-trick, while a Joe Henry effort for Solihull in the final period ensured the Barons would be heading back down the M6 with a convincing win and a pair of points.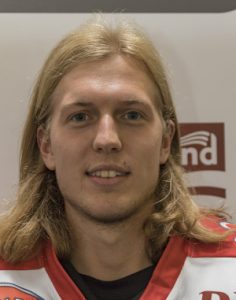 Three goals for Niklas Ottosson
The Barons now have something of a hiatus with no further games for three weeks. They are back on the ice on the 23rd October when they take on the Dragons once more. Having lost out the last time they hosted the Welsh side, Perry Doyle's men will be keen to redress the balance. Face-off 6:00pm.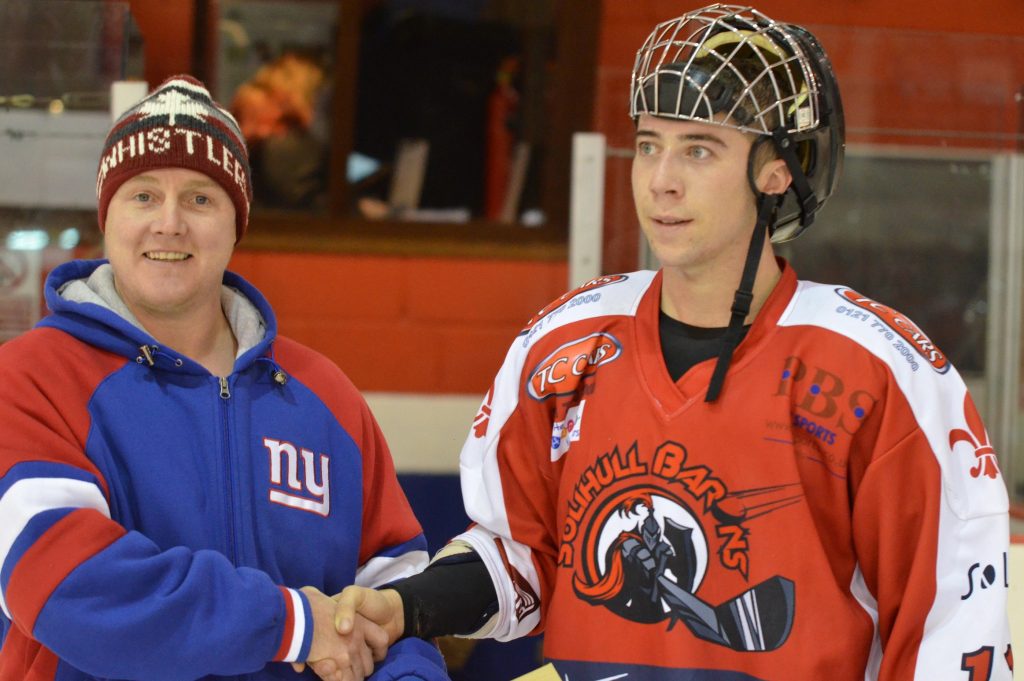 A returning Ed Eaton got Solihull's man of the match v the Hawks (J&K Davies)

________________________
Elsewhere in the league…
`
The Dragons 3 : 2 Telford Tigers
Details
| Date | Time | League | Season |
| --- | --- | --- | --- |
| October 2, 2016 | 5:45 pm | Moralee Division | 2016/17 |
Results
| | | | | |
| --- | --- | --- | --- | --- |
| Blackburn Hawks | 2 | 0 | 0 | 2 |
| Solihull Barons | 3 | 1 | 1 | 5 |
Blackburn Hawks
| Position | G | A | PIM | SA | GA | SV |
| --- | --- | --- | --- | --- | --- | --- |
| | 2 | 3 | 6 | 0 | 0 | 0 |