Solihull Barons 4 : 5 Sheffield Steeldogs
Sunday evening saw the TC Cars Solihull Barons emerge disappointingly pointless after an enormously entertaining ice hockey game against an extremely well drilled Sheffield Steeldogs squad in the opening skirmish of their Moralee campaign.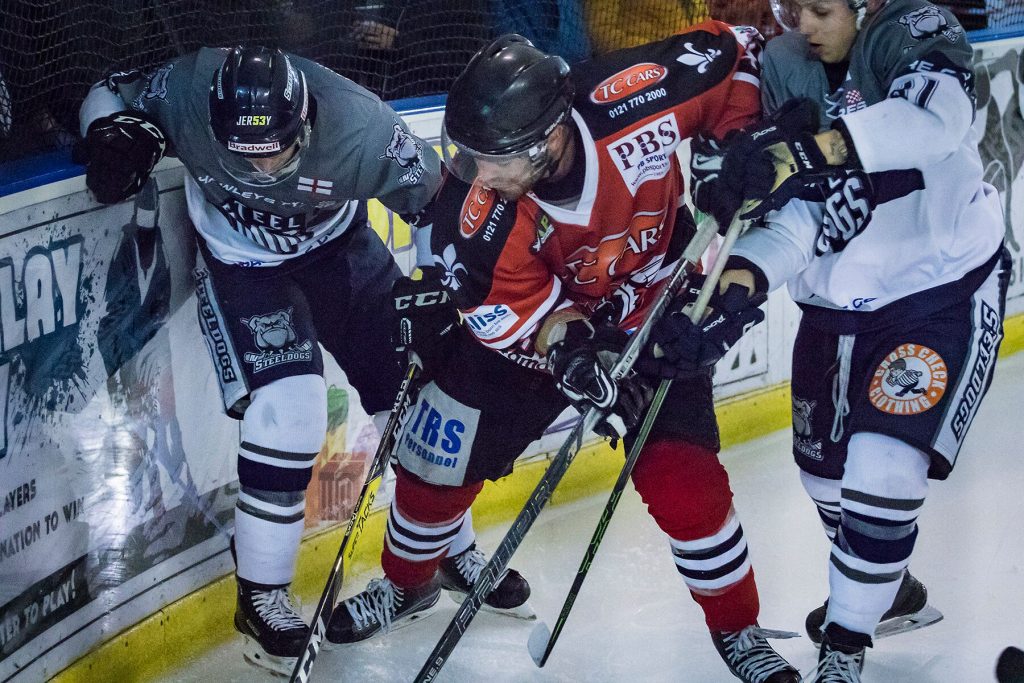 In what would prove to be a very fast paced first period the Barons game got off to a dissappointing start as they found themselves a goal down within the first minute as James Spurr for the Steeldogs shot past Danny Brittle in the Barons net. By six minutes the home side levelled as Ed Eaton passed the puck to a charging Elliot Farrell for the Barons first goal of the new season. After an interlude on nine minutes as the Barons changed to their away shirts due to the two sides initially both icing in white home jerseys the play got back underway and the Barons pushed into the lead, Matt Maurice, from behind the net feeding Josh Bruce for Solihull's second. The lead would hold to the last couple of minutes of the period before Adrian Palak capitalised on a powerplay chance to draw the sides level once more.