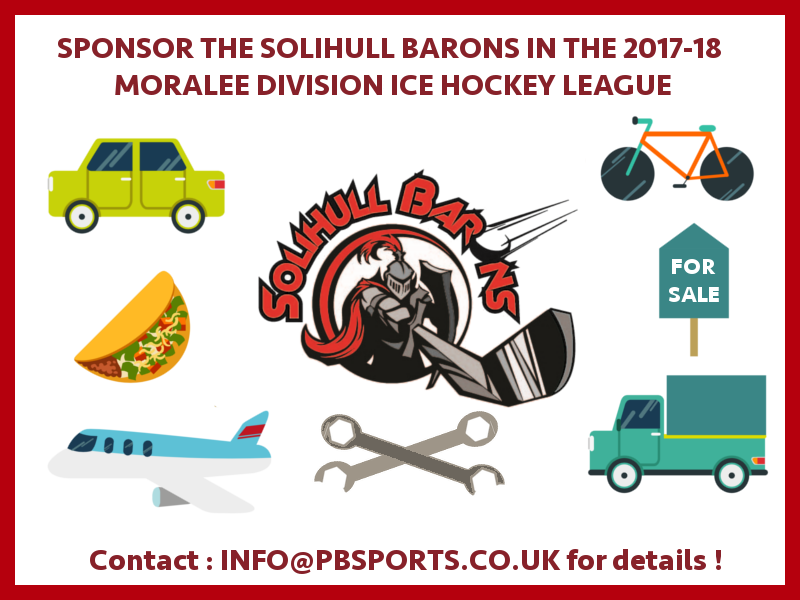 Are you, or do you know, estate agents, travel companies, garages, insurance companies, retail stores, fast food outlets, delivery companies, leisure and travel companies, barbers, contractors etc. looking to increase their footprint in the community ?
As the TC Cars Solihull Barons prepare for the 2017-18 Moralee Campaign we are keen to partner with ambitious local companies who would like to work with a highly competitive and stable team with a long standing place in the Solihull sporting scene, strong community and charity engagement and an excellent product.
Through the season we play to crowds of 4-500, with social media postings reaching well in excess of 1000 and can offer a range of sponsor deals and packages which can include adverts on shirts, boards, web together with ticket and other deals. Just ask !
For more details contact John on info@pbsports.co.uk